You Are A Badass
The Budget Board™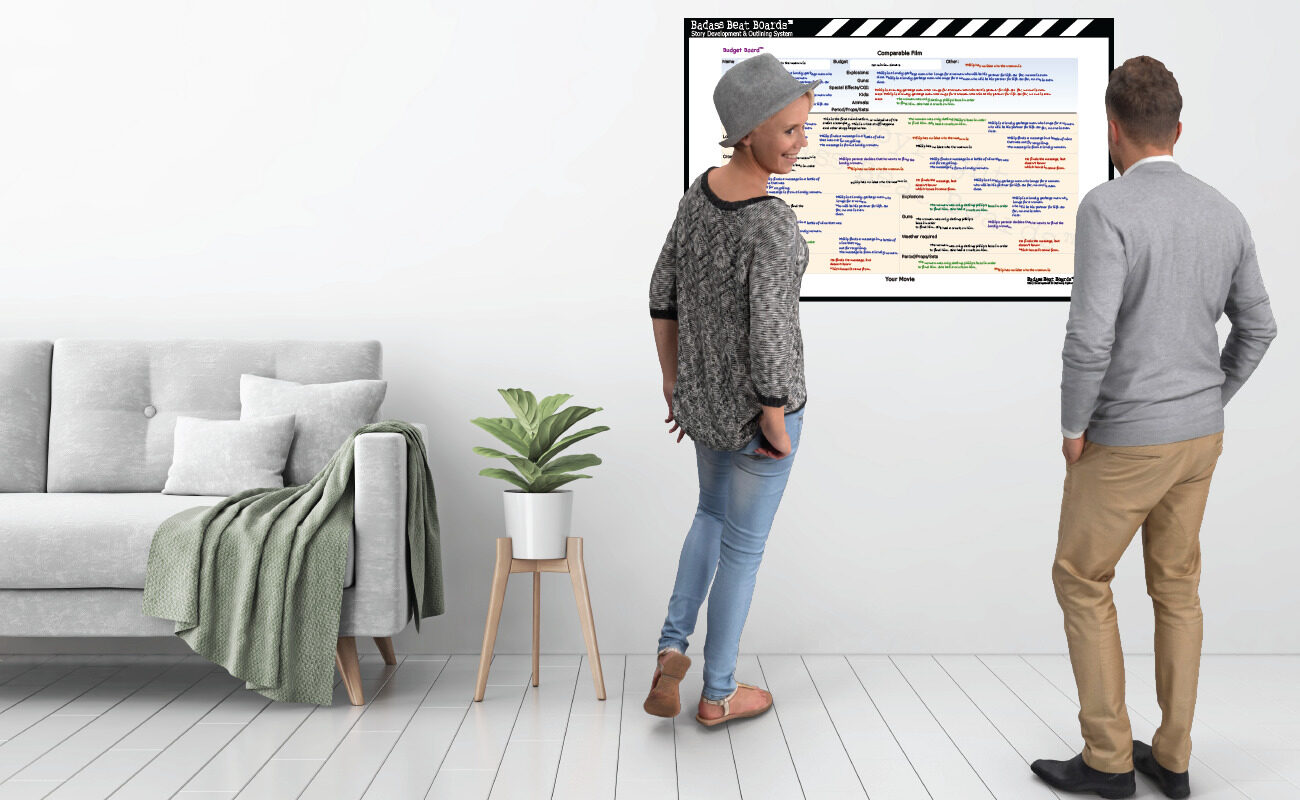 Work out a budget for your screenplay
Compare your screenplay's budget with comparable movies
Write your screenplay for a specific budget
Become more familiar with the production side of your screenplay
Refine your screenplay's budget
Make your 'elevator pitch' shine
Your screenplay's budget is very important
A screenplay will only get made into a movie if someone has the correct budget to film produce it. Many screenwriters are left with a great screenplay and no movie, just because the budget was not workable, or because it wasn't put in front of the right people.
The Budget Board™ Guide will allow you to empower yourself and write a screenplay for a specific budget. You will also have the required information in order to put it in front of the right people at the right time.
Find Out More About Movie Budgets
Watch a short video about using the budget board.